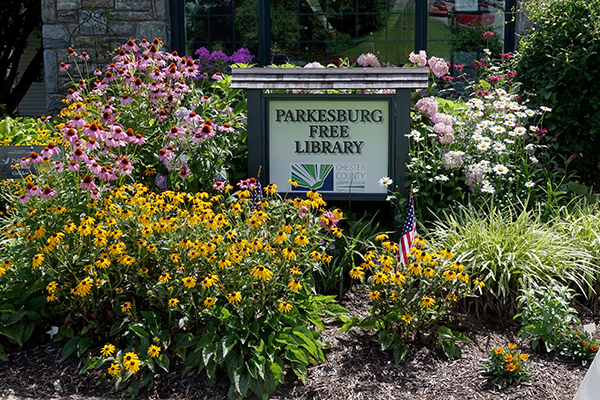 The Parkesburg Library has been connecting people to the world and to one another for one hundred twenty six years. 
At our library, books are just the beginning! 
Housing well over 30,000 cataloged items, we offer something for everyone! 
Exciting programs for adults, youth and children!  Free LibraryLive Speaker Series!  Bus Trip Series! Summer Youth Series!  Community events!  Community partnerships! Free books to borrow and read!  Public gardening plots! Computers with  high-speed Internet access for public use! New CDs to listen to! Clubs and Camps! Rental and Free DVD's! Access to databases! Cataloged eBooks, e-audio books and e-magazines! A public meeting room accommodating sixteen! Wireless Internet Access in all public areas!  Access to the Chester County Library System!   And much, much more!
Serving six separate municipalities, we provide library services to the residents in  Highland Township, Londonderry Township, Parkesburg Borough, Sadsbury Township, West Fallowfield Township, and West Sadsbury Township.  
Our mission is to provide our communities with the books, materials, and information necessary for personal growth and life long learning. 
 
PARKESBURG LIBRARY
A WELCOMING PLACE
A GATHERING PLACE
AN INFORMATION PLACE
A TECHNOLOGY PLACE
A COMMUNITY PLACE
A PLACE FOR YOU!
Embrace the wonder! Books are just the beginning!