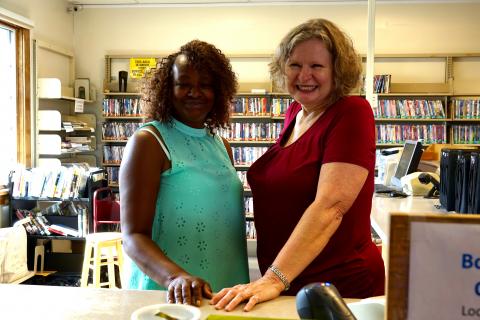 PARKESBURG LIBRARY NEWS
October, 2017
Story Time  
Thursdays, October 5 to November 2, 10:30 – 11:00, ages 3 – 5.
Lanchester Harvest Festival and Powwow  
Saturday, Oct. 7 & Sunday, Oct. 8, 10:00-6:00, Hibernia Park, featuring library-sponsored native storyteller. 
25% off at Boscov's
Buy $5 shopping pass, good all day Oct. 17, benefits the library.
DIY Essential Oils Workshop  
Make your own blend!  Oct. 18, 7:00. $5 registration.
Parkesburg  Our Unique History  
Presented by historian and author Gerry Treadway, Oct. 21, 10:00.  Reservations recommended.
Navajo Code Talkers of WW II  
Historian David Manuel, Thursday, Oct. 26, 7:00, reservations recommended.
New York City Bus Trip 
Nov. 18, $55 reserves your seat. Sign up at the library. 
Knitting Group  
Enjoy the company of other knitters.  Bring your work and have fun!  Every Thursday, 6:30 – 8:00 PM.
Book Sale Corner  
In the Children's Room, open library hours.  Excellent used books, etc.
Free Block Play  
Children's room.  Kids under age 8 must be accompanied by an adult.
Please donate to help your library  
Join with us by providing books, CDs, DVDs, programs and events for our community.  2017 goal is $25,000.
Help the library when you order from Amazon.com  
Go to http://smile.amazon.com – same products, same prices, and sign up to give the library .5% of the purchase.
Read 1,000 books before kindergarten! 
Pick up packets at the library.
United Way
Please designate Parkesburg Library on your United Way Campaign contribution.