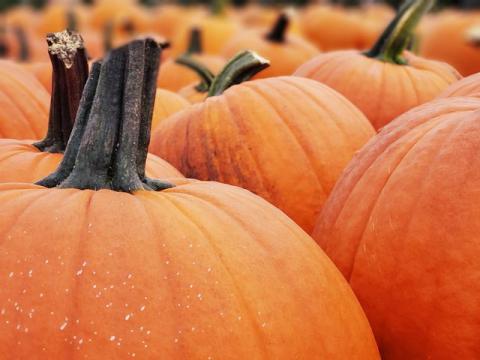 Used Cookbook Sale!  The holidays are almost here, and we have a great selection of used cookbooks available - for a limited time.
Looking for a Medicare Plan that Fits? Get help choosing, Nov 2, 10:00.
Storytime, Mondays at 1:30 starting November 4th, all ages welcome.
Green Cleaning – Chemical Free. Join us Saturday, November 9, 11:00.
College: Getting There from Here, Saturday, November 16, 9:30.
Meet the Author of the Thriller, The Iron Ring and other novels, Nov. 18, 6:30.
Medicare, Beyond the Basics. Saturday, Nov. 23, 9:30. Reservations required.
NYC Bus Trip. Saturday, November 23rd. See a show, shop, visit museums, etc. $60 due at signup (by check or PayPal at www.parkesburglibrary.org, no cash please). 7:30 AM bus departs from library, 10:30 AM drop off at Bryant Park, 8:00 PM pickup at Bryant Park, 11:00 PM return to library. Questions: call the library 610-857-5165 or email Vicki msvicki17@gmail.com.
Book & Bake Sale, Saturday, December 7th, 9:00 – 3:00.
Meet the Author of 7 Missing Socks by Howie Robins, Dec. 7, 11:00.
Mystery Book Club. Love mysteries?  Follow clues, join the Club, and discuss mysteries with those who love sleuthing!  3rd Mondays, 6:30.
PAWS for Reading, 3rd Tuesdays, 5:30-6:30, kids read to friendly dog, call for 15 minute spot.
Knitting Group - Thursdays, 6:30-8:00pm. Now making lap robes for VA hospital, shawls for dialysis center, baby blankets, or bring your own knitting or crochet.
Love your library?  We need you!  Join our Willing Workers Group!
Book Sale Corner – In Children's Room during library hours.
Free Block Play - Kids under 8 must be accompanied by adult.
Help the library when you order from Amazon http://smile.amazon.com – same products, same prices. Sign up to give the library .5% of the purchase.