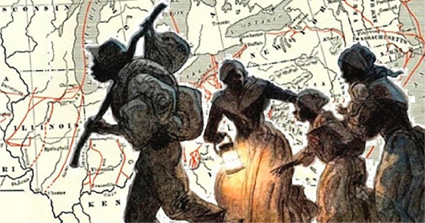 Parkesburg Library Events
Art Show! Beautiful paintings now displayed in the Children's Room!
Women in the Chester County Underground Railroad, 3/17, 10:00.
Mystery Book Club.  Join the Mystery Book Club to discuss mystery books with those who love sleuthing!  First Thursday of each month.
PAWS for Reading.  Third Tuesdays of the month, Kids read to a friendly dog to improve reading skill.  Call to register for a 15 minute session, 5:30 – 6:30.
Knitting Group - Enjoy the company of other knitters.  Bring your work and have fun!  Starting in March, every Thursday, 6:30 – 8:00 PM.
Baked Goods Needed for the Book & Bake Sale on March 16 & 17.
Book & Bake Sale – March 16 & 17, 10:00-4:00, at the library.
Auto Dealer Shinanigans and Secrets – April 3, 7:00, Speaker Series.
Battle of Gettysburg, Presenter Bruce Mowday, April 12, 7:00.
Rescuing Reed: The Little Dog who Could, author & dog, April 21, 1:00.
Lindbergh Kidnapping, Ross Kershey presenter, May 2, 7:00.