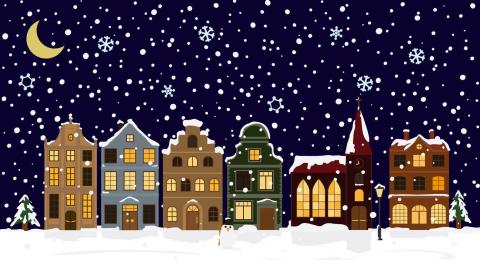 Parkesburg Library News
December 4th, 2017
A CELTIC CHRISTMAS CONCERT. Brandywine Harp Orchestra, Sunday, Dec. 10, 4:00, Upper Octorara Presbyterian Church, 1121 Octorara Trail.  Tickets available at the library, $10 Adult, $5 Youth (6-17). Adult $12 at the door.
Knitting Group - Enjoy the company of other knitters.  Bring your work and have fun!  Every Thursday, 6:30 – 8:00 PM.
Book Sale Corner – In the Children's Room during library hours.  Excellent items!
Free Block Play - Children's room.  Kids under 8 must be accompanied by adult.
Please donate to help your library - Join with us by providing books, CDs, DVDs, programs and events for our community.  2017 goal is $25,000.
Help the library when you order from Amazon.com - http://smile.amazon.com – same products, same prices, and sign up to give the library .5% of the purchase.
Read 1,000 books before kindergarten!  Pick up packets at the library.
Please designate Parkesburg Library on your United Way contribution.
Parkesburg Library, 105 West St, Parkesburg, PA, 610-857-5165, www.parkesburglibrary.org, Hours: Monday and Thursday 10:00-5:00, Tuesday and Wednesday 10:00-7:00, Friday 10:00-4:00 (Saturdays 9:00-1:00 June 17-Aug 19). Library Board Meetings: 4th Mondays except July, Aug & Dec, 7:00 in the library.