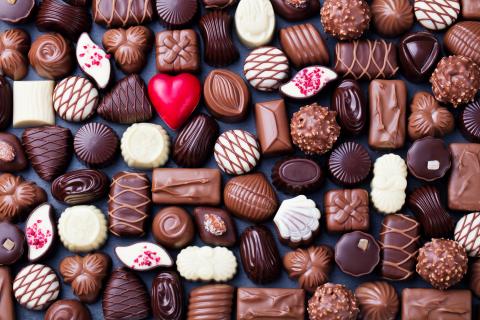 Parkesburg Library News
February 1, 2018
The Art of Chocolate.  Explore the heavenly world of chocolate. Chocolatier, Neuchatel Swiss Chocolates. Tuesday, Feb. 6, 7:00. Reservations suggested.
Mystery Book Club.  Love mysteries?  Follow the clues and join the Mystery Book Club to discuss mystery books with those who love sleuthing!  First Thursday of each month, starting February 1, 6:30.
Chilling Reality: Chester County's Arctic Explorers.  Feb. 24, 10:00. Reservations suggested.  Hot drinks will be served!
PAWS for Reading.  Third Tuesdays of the month, Kids read to a friendly dog to improve reading skill.  Call to register for a 15 minute session, 5:30 – 6:30.
Knitting Group - Enjoy the company of other knitters.  Bring your work and have fun!  Starting in March, every Thursday, 6:30 – 8:00 PM.
Book Sale Corner – In the Children's Room during library hours.  
Free Block Play - Kids under 8 must be accompanied by adult.
Please donate to help your library – Help us so we can continue to provide excellent books, DVDs, CDs and programs for our community.
Help the library when you order from Amazon.com - http://smile.amazon.com – same products, same prices, and sign up to give the library .5% of the purchase.
Read 1,000 books before kindergarten!  Pick up packets at the library.
Please designate Parkesburg Library on your United Way contribution.
Parkesburg Library, 105 West St, Parkesburg, PA, 610-857-5165, www.parkesburglibrary.org, Hours: Monday and Thursday 10:00-5:00, Tuesday and Wednesday 10:00-7:00, Friday 10:00-4:00 (Saturdays 9:00-1:00 June 17-Aug 19). Library Board Meetings: 4th Mondays except July, Aug & Dec, 7:00 in the library.